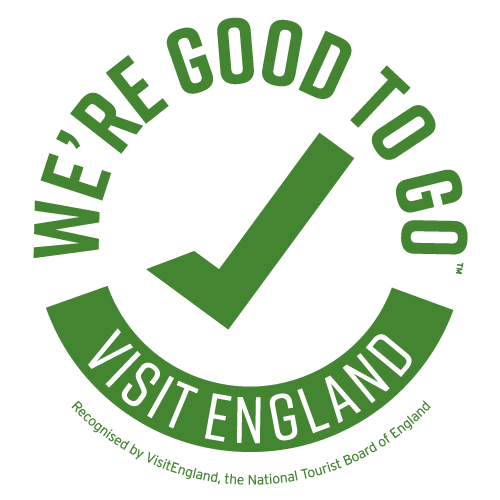 LATEST NEWS!
We are Open & Look forward to welcoming you to beautiful Dartmouth
Welcome To Cladda
Award Winning Accommodation
Welcome to Dartmouth in Devon – the Jewel of the South Hams. Ancient narrow streets house boutique shops, art galleries & delicatessens. A cobbled market place features colourful stalls and Farmers' markets supplying fresh local produce – used by our gourmet restaurants, & cafes and home to the Britannia Royal Naval College.
Sail, fish, explore by boat or come at festival time. Take the steam train ride to Paignton for a treat or enjoy visits to Dartmouth Castle, National Trust properties at Greenway and Coleton Fishacre. Walk the South West Coast Path or laze on our clean beaches. Don't forget to visit us at the tourist office to see a working Newcomen Engine!
Every year since 1834, the River Dart has played host to The Port of Dartmouth Royal Regatta, visitors enjoy a host of events from rowing, sailing to air displays and fireworks to name a few! Alive and vibrant all year round,.
Dartmouth is a destination for people of all ages looking to start adventures, stimulate their imagination, experience a sense of romance, walk in the footsteps of royalty, satisfy their appetite for great food and culture and explore everything from the stunning surrounding landscapes and watersides, to winding town centre lanes where there's something different round every corner.
the dart apartment
CLICK HERE
Great Reasons For Visiting Dartmouth
Food & Drink
Dartmouth's Great Selection of Places to Eat
Breakfast
There are a wide selection of cafe's all over the town offering continental breakfast to a traditional full English.
Lunch & Afternoon Tea
Once again you really are spoilt for choice, will it be a a delicious home made pie, fish and chips or a Dartmouth Crab sandwich?
A little later in the day – don't miss out on a traditional Devonshire Cream Tea.
Dining Out
Dartmouth offers you an amazing choice of restaurants to suit all budgets for the perfect evening out. Or eat in with food delivered from Dartmouth Fine Foods for you to enjoy at Cladda.
Everything you need for a self catering holiday, lovely clean accommodation, nice white bedding and the bed was so comfortable, parking on site and friendly, helpful, staff. This was our first time to Dartmouth and not disappointed, we loved it. Thanks again, Justine and Roger. Regards, Anita, Alan and Benson X
Free Super Strength WiFi
We have the latest Commercial Super Strength WiFi throughout the property ensuring you can stay in touch.
Close To Town Centre
Cladda is only a short walk to the town centre.
On Site Parking
We have a large on site parking area.
Access
Cladda has easy access into all properties and rooms, but please read our accessibility statement by CLICKING HERE
Information
Location & Nearby Attractions
Dartmouth is one of the most popular holiday destinations with a exciting range of different events, restaurants, cafes and attractions perfect for all the family. Please visit our 'Attractions Page' or click HERE
FOR YOUR DARTMOUTH HOLIDAY
Make Your Booking
Dartmouth is the perfect holiday destination with so many different and exciting attractions for you and all of the family.
Why not stay with us at Cladda and make your stay even more special.
Self Catering Apartment
Everything you need for self catering accommodation, lovely clean, nice white bedding and the bed was so comfortable, parking on site and friendly, helpful, Justine and Roger, can't fault this place. First time to Dartmouth and not disappointed, we loved it. Thanks again, Justine and Roger. Regards, Anita, Alan and Benson X
The Best B&B
I have experience in Uk !! The wow factor of the the rooms is Amazing!! Beautifully decorated and so clean!! The rooms have it all they come with mini fridge and hot water kettle with any kind of drink you could want Tea,coffee,hot chocolate and biscuits ,they have wine and regular glasses and mugs even corkscrew.Bathrooms have towels,slippers and 2 bathrobes it had all the toiletries you could need even a little sewing kit that came in handy when pants button fell off. I truly felt like it was better than 5star resorts I have stayed at!! It takes about 5-8 minutes to walk to seafront sooner to actual little town.Host explained everything about area and suggestions of things to do Round Robin tour is a Must!!Breakfast options are fantastic and presentation is very lovely and detailed!! Can't wait to return!!They also have self catering apartments but you gotta try B&B its So Worth it!! Thanks Eva.
Golphing Break for 16 catered for with ease and no problems
Recommended for a stay to visit the town or as a base for touring around the area. Our group of 16 golfers had no issues with the standard of service or the quality of breakfasts. The apartments are particularly spacious and well appointed.Thank you Dom Cooper
Dartmouth Regatta
A very comfortable self catering accommodation, a short walk from the town centre. A compact kitchen had everything needed and was spotlessly clean. Bed linen and towels were good quality and also spotless. We stayed during the busy Dartmouth regatta week so the on site parking was a must, and all for a very reasonable price.